Prasanna Venkateswara Temple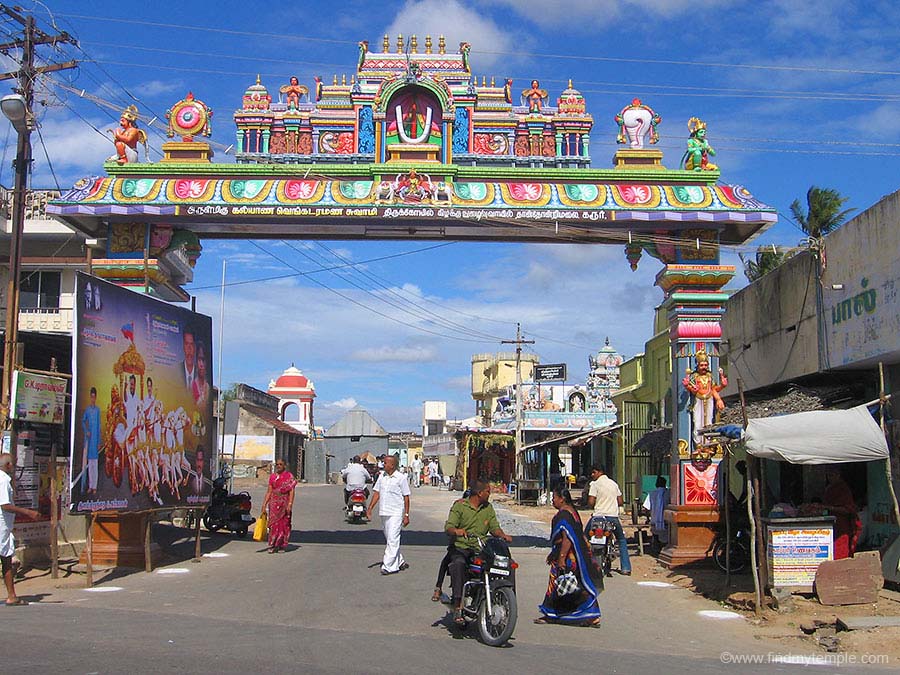 Main Deity : Kalyana Venkata Ramanar (Lord Vishnu)

Ambal : Sri Devi, Booma Devi.
Prominence of the Shrine : Perumal graces here in his Suyambu moorthy form(self-formed).
Temple History : A devotee called Susarma started off on a trip to Tiruppathi praying for child. He rested on the banks of the Cauvery on his pilgrimage. Sage Naradha appeared in his dream and told him to go to a place called "Thirumukkudalore" and there some people would welcome them. Susarma reached to that place. There carpenters welcomed him and took him to a hill where sculpting work was going on. As they were approaching the hill, they saw a bright light from the hill after which a rock broke and Vishnu appeared there. He blessed them with the boon they wished for. Thus Lord Vishnu appeared here. More over in the contest between Aadhishesha and Vayu Bagawan, the Thiruvengada Mountain was scattered and a part of it become a "Thanthondrimalai".
Temple Timings : 6.00 am to 1.00 pm, 3.00 pm to 6.30 pm.
Pooja Details : Four Times a day.
Temple Festivals : Chithirai, Purattasi, Masi festivel is held.
Nearest Town : Karur
Address : Sri Kalyana Venkataramanar Temple, Thanthondrimalai 639 005, Karur Dt.
Telephone Number : 04324 – 257531
Hotel Near Prasanna Venkateswara Temple, Thanthondrimalai :
1.Hotel Cholaa Inn
No.1, Gowripuram,
Kovai Road (opp. to Ajantha Theater)
Karur, India
2.Aarthi Hotel
37, West Pradhakshanam Road,
next to Thinnappa Theatre,
Karur 639001, India
Ph:+(91)-4324-236122, +(91)-7373030133.
Restaurant Near Prasanna Venkateswara Temple, Thanthondrimalai :
1.Adyar Anand Bhavan
NH-67, Karur, India
2.KS Mess Veg Hotel
88 Covai Road | NRMP Plaza, Karur 639002, India
Ph:431-240497
1 1 1 1 1 1 1 1 1 1 Rating 3.37 (235 Votes)
Driving Direction & Temple Location