Thiruvalleeswarar Temple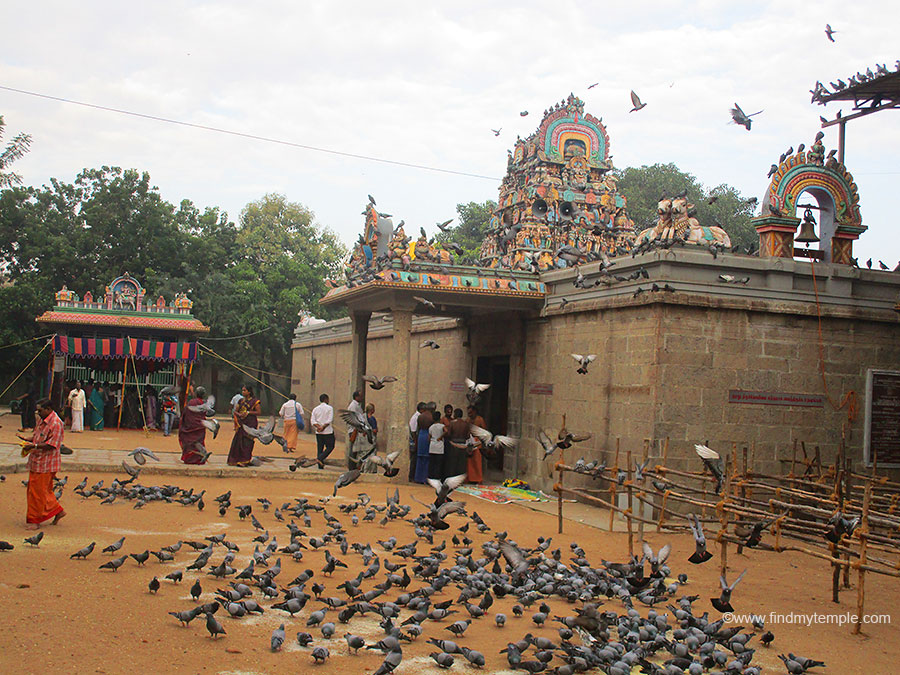 Main Deity : Thiruvalleeswarar, Thiruvalithaya Nadhar

Ambal : Jegathambigai, Thayammai

Holy Water : Bharathvaja Theertham

Temple Tree : Kondrai Tree (Cassia Fistula)

Prominence of the Shrine : At this temple Guru did a penance and overcome the lust and desire. This temple is also a Guru sthalam at Chennai. Vishnu, hanuman, Sugreeva, Ram and his sons worshipped at this temple. Sage Agathiar worshipped here to overcome the sin that he got due to the killing of 'Villavan' and 'Vadabi'.

Temple History : The temple location is earlier called as Thiru valithayam which is now called as Padi. God Guru had two sons namely Bharathvaj and Valiyan. As Bharathvaj born as a bird God Guru was worried about him and worshipped Lord Shiva at several other temples. Finally he came down to this area and saw a Lingam under the Kondrai tree. He worshipped to this Lord and he got relieved from his curse. After he got relieved Lord Asked him to be a head for all birds in the world. You can witness lots of pigeons at this temple. As the Lord relieved Valiyan, here he is called as Valiya Nadhar and the place become 'Thiru Valithayam'. As per puranas Lord Ganesha married two daughters of Brahma at this temple.

Who worshiped here : Sage Agathiar, Sage Bharathvaj, Valiyan, Guru Bhagavan, Sun and Moon God, Sri Ram, Hanuman

Poets who sang its praise : Thirugnana Sampanthar
Temple Timings : Morning 6:30 AM to 12:00 PM
Evening 4:30 PM to 8:30 PM

Temple Festivals : Chithirai- Brahmothsavam,
Thai – Karthigai
Guru Peyarchi(Movement of planet Jupiter) will be celebrated in a grand manner.

Nearest Town : Chennai

Address : Sri Thiruvalleeswarar Temple, Padi, Chennai – 600 050
1 1 1 1 1 1 1 1 1 1 Rating 3.36 (233 Votes)

Driving Direction & Temple Location