Kolanjiappar Temple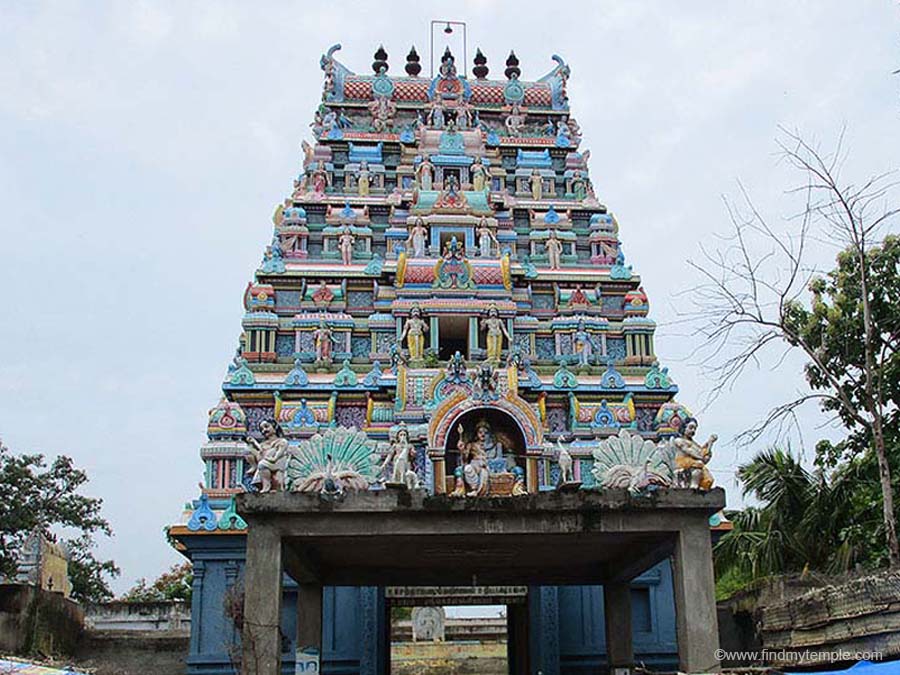 Main Deity : Sri Kolanjiappar (Murugan)

Holy Water : Manimutharu.

Temple Tree : Kolanji Tree

Prominence of the Shrine : During the Sangam period, Vriddhachalam Taluk of Cuddalore district was hailed as 'Nadu Naadu'. Here, to give life to all living beings Lord Siva, who is the personification of compassion, enshrined Himself in several temples, one among them being Vriddhachalam or 'Thirumudhukundram'. Arunagirinadhar has sung thus: "Kurangulavum Kundrurai Manavala" ("the Lord who resides on the hillock frequented by monkeys"). As Kandaperuman appears as 'Manavalar' here, the shrine is called 'Manavalanallur'.

History : Kolanjiappar temple came up a few centuries ago. The location of the temple was once a dense forest. A cow burrowed with its legs among Kolanjee trees and showered milk on the statue of stone found there in the shape of an alter. Observing this, the people of the locality considered the status a holy God and started offering it worship. As the Swamy was without a form, the people started looking for information about it. In the temple history of Vriddhachalam, it is mentioned that Sundaramoorthy Nayanar also called 'Thambiran Thozhan" sang verses and reached Vriddhachalam from Thillai (Chidambaram), Sundaramoorthy Nayanar, who was old, passed by Vriddhachalam without singing in praise of the Lord, not expecting gold or money, Lord Siva of Thirumudhukundram, called his son Muruga and said that Sundaran was passing over without respecting Him and told Him to fetch Sundaran to His place. The place where Lord Siva made this order was the outer limit of Manavalanallur. From this it was certain that only Lord Muruga was presiding over in the shape of an alter at this place which lay west of Viruddhachalam. As the shrine lay among Kolanjee plants and that it was out through the efforts of the hoof ('Kolambu' in Tamil) worshipped. As it is a shrine gracing the people without a form, the shrine is popular as well as one for making and fulfilling vows.
Temple Timings : 6.00 am to 8.00 pm

Nearest Town : Viruddhachalam

Address : Sri Kolanjiappar Temple,
Manavalanallur (Po.), Viruddhachalam (Tk),
Cuddalore (Dt). PIN – 606 001

Telephone Number : 04143 – 230 232

Hotels Near Kolanjiappar Temple, Virudhachalam :
1.Anandha lodge ,
(near bus stand)
Virudhachalam.
2.shanmuga lodge ,
(near bus stand)
Virudhachalam.
3.Vasantha lodge,
kadai veethi,
virudhachalam
Restaurants Near Kolanjiappar Temple, Virudhachalam :
1.Hotel Archana

Bus Stand ,

Virudhachalam.
2.Kirshna Bhavan,
kadai veethi, virudhachalam.
1 1 1 1 1 1 1 1 1 1 Rating 3.37 (235 Votes)
Driving Direction & Temple Location