Thiruthali Nadhar Temple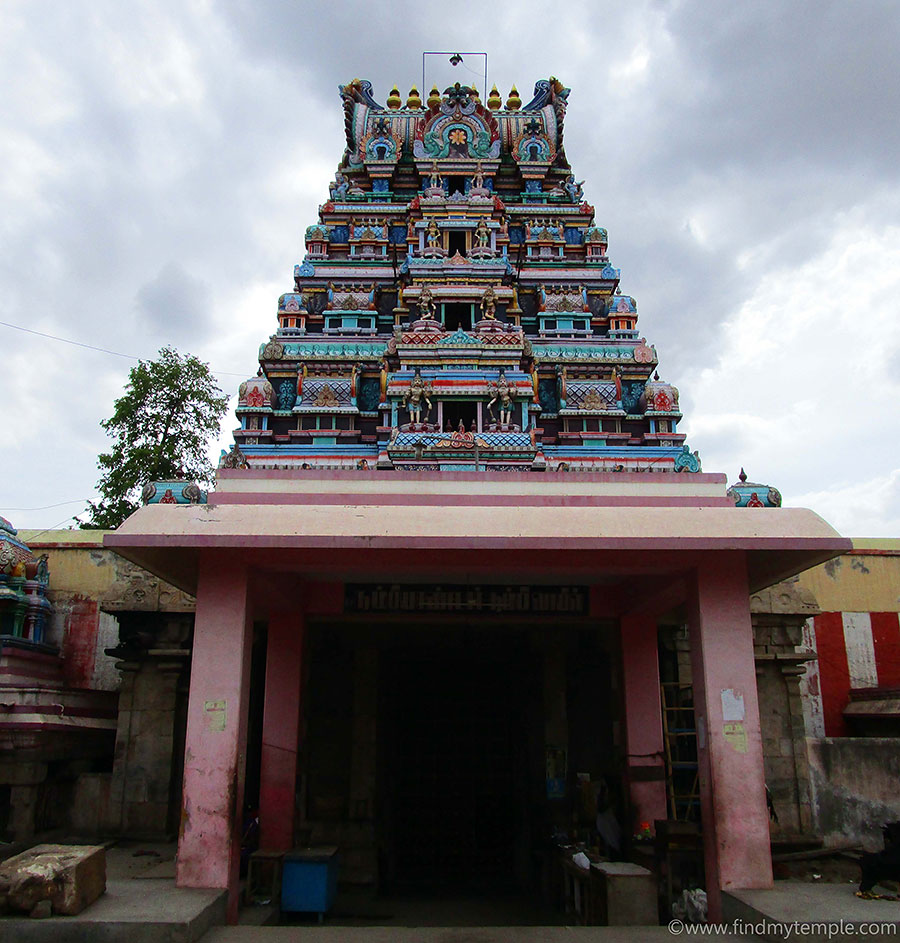 Main Deity : Sri Thiruthali Nadhar (Shiva).
Ambal : Shivagami.
Other Deities : Somaskandar.
Holy Water : Sridhali Theertham.
Temple Tree : Kondrai (Indian Laburnum).
Prominence of the Shrine : The Lord here is Suyambu lingam (self-formed). This temple is for Ashta Bairavar shrine. This is the 196th Devaara shrine among the 274 Shiva temples celebrated in Devaaram (The tamil literature that celebrated Lord Shiva).
Temple History : Valmiki, who led a sinful life of plundering and murder. Later he realized his mistakes and started observing severe penance in a grave of Kondrai (Indian Laburnum) trees to absolve his sins. As he observed penance for long, anthills came up surrounded him. Appreciating his penance Lord Shiva appeared before him.. As Lord Shiva appeared in front of anthill ('putru in Tamil') this shrine was added and it became 'Thirupputhur'. Later a big temple was raised here by kings.
Temple Timings : 5.30 am to 12.30 am and 3.30 PM to 8.30 PM.
Temple Festivals : Bairavar festival during the tamil month of 'Chithirai', Sambaga Shashti in tamil month of Karthigai.
Address : Sri Thiruthali Nadhar temple
Thiruputhur 630 211.
Sivagangai Dt.
Hotels Near Thiruthali Nadhar Temple, Thiruputhur :
1.Hotel Karthik,
Post office Road, Near Pillayarpatti,
NH 36 Thriruppatur, Tamil Nadu 630211,
ph:04577 268 780

2.Selvam Hotel,
Koviloor Thirupathur Road,
Koothadipatti,Pillayarpatti,
Tamil Nadu 630212

3.Thappa Gardens Resort,
687,Main Road,Ariyakudi,Karaikudi,
Tamil Nadu 630202,ph:04565 221 777

4.Hotel Subhalakshmi Palace,
#1 Church 1st Street, Sekkalai Road,
Sekkalai,Karaikudi, Tamil Nadu 630001,
ph:04565 237 010

5.Hotel President,
Sekkalai,Karaikudi,
Tamil Nadu 630001
1 1 1 1 1 1 1 1 1 1 Rating 3.37 (235 Votes)

Driving Direction & Temple Location