Subramaniya Swamy Temple
Kumarakottam,
Kanchipuram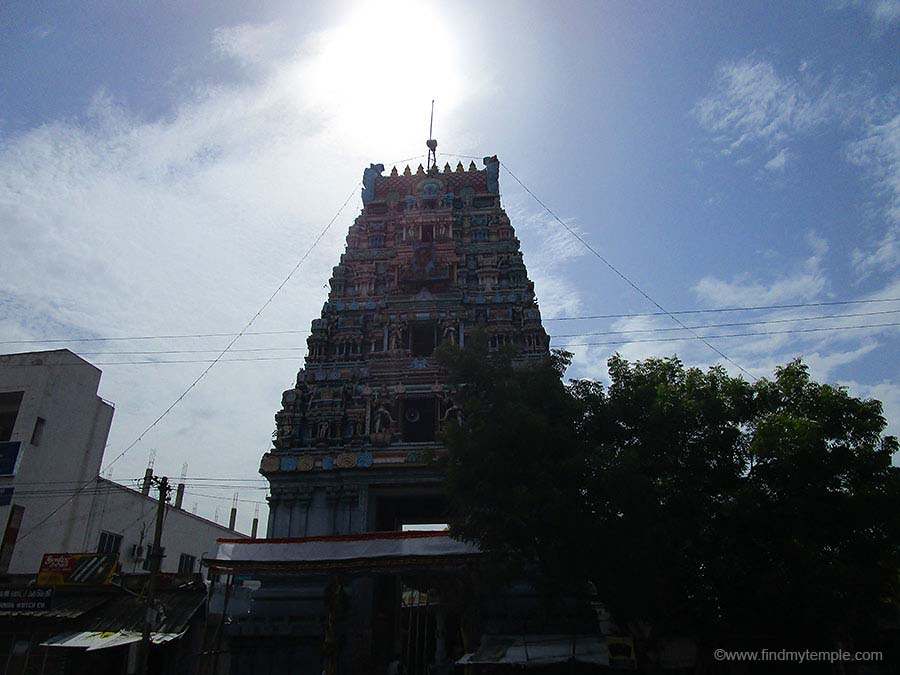 Moolavar : Sri Subramaniya swamy.

Ambal : Sri Valli, Deivanai (Urchavar).
Temple History : Brahma, who was returning from Kailash after worshipping the Lord there, passed by Lord Muruga on the way and ignored him as if he had not seen him. This enraged Lord Muruga who enquired Brahma his name, whereabouts and his occupation and his knowledge of books. Brahman introduced himself and said that His (Lord Muruga's) father had taught him all arts an ordained Him to create the world and that he was doing that living in Sathyaloga. Lord Muruga accepted it and asked Brahma the 'Word' that precedes all there and the meaning of that word. Brahma pleaded ignorance and craved for mercy. Lord Muruga ordered that Brahma be imprisoned for not knowing the meaning of 'OM'. Lord Subramaniyar adorned Himself with a garland of Rudhratcha Seeds and with a Kamandala carried on with the work of creation. In this temple the moolavar holds in His hand a garland of Rudhratcha Seeds and Kamandala.Kandapuranam was staged here in a Mandapam which is in good condition even today (It belongs to the 11th century). It is said Lord Muruga appeared on the stage and cleared the doubts. Lord Muruga of this shrine appeared as a lad and brought Pamban Swamigal here for worship when the latter was roaming in search of this shrine.
Nearest Town : Kanchipuram.
Temple Timings : 7.00 am to 12.00 noon - 3.30 pm to 8.00 pm.
Address : Subramaniya Swamy Temple, Kumarakottam,Kanchipuram District.
Hotel Near Subramaniya Swamy Temple, Kumarakottam :
1. GRT Regency-Kanchipuram,
487, Gandhi Road, Kanchipuram 631502, India
Ph: +(91)-44-27225250, +(91)-9940184251
2. MM Hotels,
No. 65 - 66, Nellukara Street, Kanchipuram 631502, India
Ph: +(91)-44-27227250, +(91)-8098827250
3. Hotel Baboo Soorya,
No 85, East Raja Street, Kanchipuram Ho,
Near Kamakshi Amman Temple,
Kanchipuram - 631501, India
Ph: +(91)-44-27222556, +(91)-9597121214
Restaurant Near Subramaniya Swamy Temple, Kumarakottam :
1.Saravanaa Bhavan,
66, Annai Indhira Gandhi Street,
Kanchipuram 631502,India
Ph: 4427226877
2.Hotel Saravana Bhavan,
504, Gandhi Road | Near Indian Overseas Bank
Kanchipuram 523230
Ph: 044 27222505
3.Haritam,
NH-45 Thenpakkam Village,
Kanchipuram 603301, India
Ph:44 27522336
1 1 1 1 1 1 1 1 1 1 Rating 3.38 (238 Votes)
Driving Direction & Temple Location