Swetha Vinayagar Temple
Thiruvalanchuzhi, Kumbakonam (tk)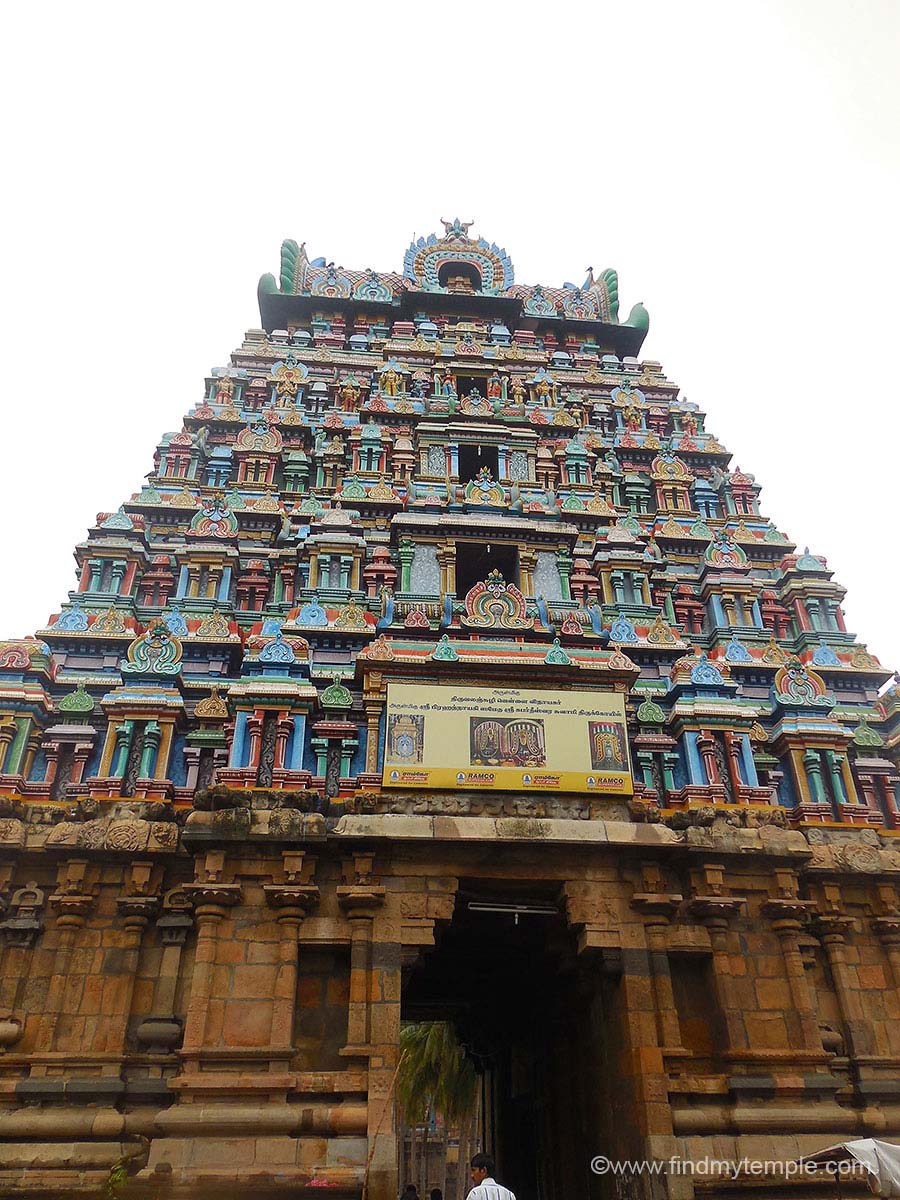 Main Deity : Sri Senjudai Nadhar

Ambal : Periya Nayagi

Other Deities : Swetha Vinayagar (Ganesha), Valanchuzhi Vinayagar , Saneeswaran(planet saturn), Lord Murugan , Ukkira Bairava Moorthy.

Holy Water : River Cauvery, River Arasalaru

Temple Tree : Vilvam(Aegle marmelos)

Prominence of the Shrine : The river Cauvery is flowing on the right side of the temple, the lord Ganesha here is called as Valanchuzhi (right turn in tamil) Valanchuzhi Vinayagar. White Pillayar(White Ganesha) is a specialty at this temple. This idol is very small, made up of sea foam and incarcerated by Indra.

Temple History : When devas tried to take the nectar they forgot to worship the Lord Ganesha. As per Hindu mythologies Lord Ganesha should be worshipped first before starting any new task. As devas forgot to do so, they suffered to get the nectar easily. When they started the process of getting the nectar they faced huge waves in the ocean of milk (in tamil 'parkadal') . To quench the force of the waves, Devas formed a Lord Ganesha out of sea foam and they worshipped. That idol of Lord Ganesha is incarcerated by Indra at this temple.
When River Cauvery flown from right side, the serpent king Aadhiseshan came out of the river. Because of this huge pit was formed and the river entered through this pit. The Chola king who was ruling that time was worried about it and he wanted to get the river Cauvery back. That time he heard a unmanned voice from the sky that, if any king or sage sacrifice themselves to God then this pit will get closed'. The king reached out to a Sage named 'Erandar' who was performing penance in the Kottaiyur village and explained the situation. The sage wanted to save the river and he come forward to sacrifice himself. As soon as the sage entered the pit the river got out and the pit got closed. There is a statue for the Sage 'Erandar' at this temple. It is mythological belief that Aadhiseshan appears at Thiruvalanchuzhi, Thirupampooram, Thirunageswaram and Nagapattinam temples on Maha Shivarathiri day of every year.
Who worshipped here : Indra, Lord Vishnu, Lord Brahma ,Aadhi Seshan.
Poets who sang its praise : Thirugnana sampathar, Thirunavukarasar, Arunagirinadhar

Temple Timings : 6:00 AM – 12:00 PM--4:00 PM – 8:00 PM

Pooja Details : Four times a day

Temple Festivals : Car festival on Vinayagar Chaturthi, Chaturthi Brahmmorchavam during tamil month of Aavani

Nearest Town : Kumbakonam
Address : Sri Swetha Vinayagar Temple,
Thiruvalanchuzhi, Swamimalai (post), Kumbakonam (tk), Tanjore District – 612302.
Hotel Near Swetha Vinayagar Temple, Thiruvalanchuzhi :
1.HOTEL ALAGU,(1.8km form Temple)
24,Sannathi Street,
Swamimalai.-612 302.
Ph:0435 - 2454031
cell -+91-99449-09579
Fax - 0435 - 2454190
2.INDeco Swamimalai Villa,(5.5km form Temple)
6/30 B Agraharam,Baburajapuram (post),
Kumbakonam 612302,
3.Hotel Saravana Bhavan,(63m form Temple)
25B & 25C, Jeevarathnam Maligai,
Near Crown Theatre, Near Daily Thanthi,
Arcot Road, Vellore, Tamil Nadu 632004
Ph: 0416 221 7433
4.O V M Resorts,(1.8km form Temple)
Kumbakonam,
Kumbakonam, Tamil Nadu, India
5.Venkataramana Hotel,(7.11km form Temple)
Karna Kollai Agraharam,
Valayapettai Agraharam,
Kumbakonam, Tamil Nadu, India
Resturant Near Swetha Vinayagar Temple, Thiruvalanchuzhi :
1.Sri Adthi Ganesh Bhavan Pure Vegetarian Hotel,
No 32, Sannadhi Street, Swamimalai,
Kumbakonam - 612302, Near Swamimalai Temple
Ph:+(91)-9443161929, 7598578257
1 1 1 1 1 1 1 1 1 1 Rating 3.34 (174 Votes)
Driving Direction & Temple Location