Kamalavalli Thayar Samedha Arasaba Vimoshana Perumal Temple
Thiruvaiyaru TK, Tanjore District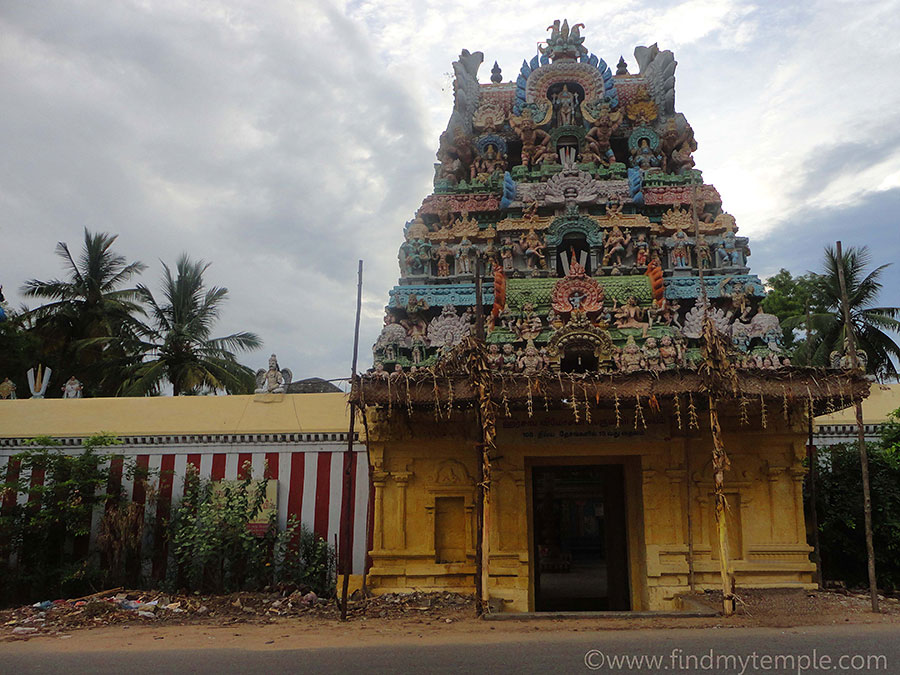 Main Deity : Hara Saba Vimoshana Perumal, Palinathan, Kamala Nathan, Prigu Nathan.

Ambal : Sri Kamala Valli Thayar

Holy Water : Kamala Theertham, Kabala Theertham

Prominence of the Shrine : This temple was sung in "Bramhanda Purana". This was also worshipped in "Thiru mangai Azhwar pasuram" and "Pillai Perumal Andhathi". As Lord Vishnu has cured the curse of Shiva(Otherwise called as HariHaran) this temple is called as Hara Saba Vimoshana Perumal. This is considered as one among the 108 Divya Desams.
Temple History : As per puranas this temple was constructed by King "Maha Bali". In the same town Shiva temple also there so it is called as Kandeeswarar. Actually this sacred place has all the three supreme gods Shiva, Vishnu and Brahma. In general Brahma doesn't have a dedicated temple, so inside the Kandeeswarar temple Brahma is appearing along with his consort Saraswathi. No other place has all the three gods in single location. Hence this place is also called as "Thirumurthy Sthalam". Kamalaranyam, Kandana Kshethram, Thirumurthy Kshethram are the other names for this temple. As many ponds in this location were filled with Lotus flower so it used to be called as Kamalaranyam. It is belief that If you think about this temple all your sins will vanish so it is also called as Kanadana kshethram.
Pooja Details :
Panguni – Brahmorchavam,

Aippasi – Pavithra Urchav,

Karthigai – Karthigai Deepam,

Vaikunda Egadesi.
Nearest Town : Tanjore.

Temple Address : Sri Kamala Valli Thayar Samedha Hara Saba Vimoshana Temple,
Thiru Kandiyur, Thiruvaiyaru TK, Tanjore District.
1 1 1 1 1 1 1 1 1 1 Rating 3.37 (235 Votes)

Driving Direction & Temple Location