Subramanya Swamy Temple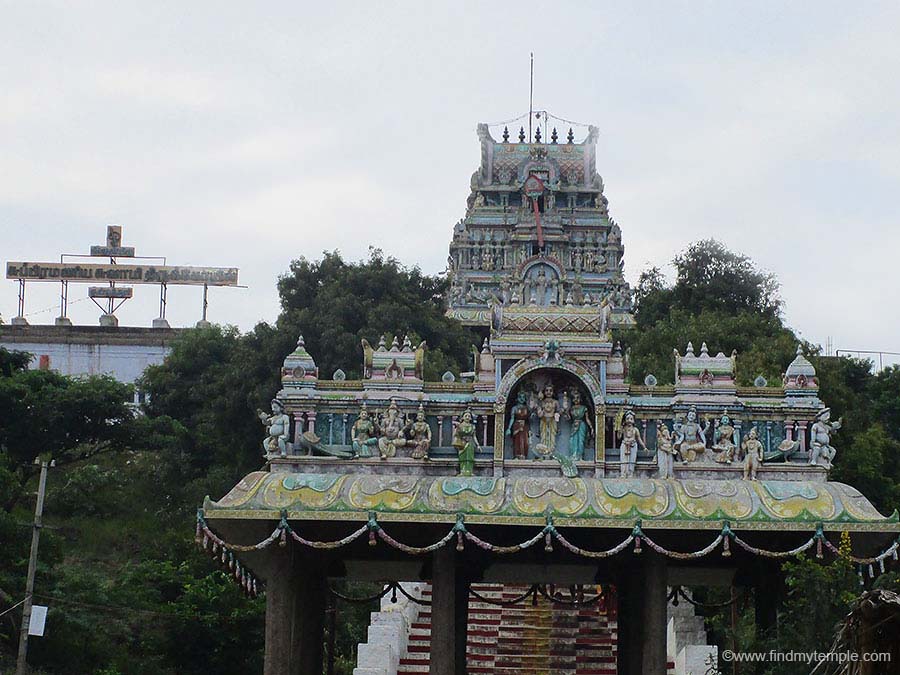 Main Deity : Subrahmanya Swamy.
Ambal : Valli, Deivanai.
Holy Water : Savana Poigai Theertham.
Temple Tree : Vilva Tree (Aegle Marmeolus).
Prominence of the Shrine : One of the well-known tamil sage Sekkizhar was born in this place. There is a dedicated small temple for Sekkizhar at the foot hill of Kundrathur. There is huge sacred fig tree at this temple. Devotees who do not have children will visit here and tie a cradle at this tree. Once their wish comes true (once they have children) they will again come back to the temple and give a offerings of Fruits or sugar to the equal weight of baby. Even if the children are not with good health devotees worship here for better health.
Temple History : As per purana stories Lord Murugan worshipped Shiva linga at this place before he reached Thiruthani. As per purana Asura called Tharagasuran was troubling the Devas. Lord Murugan came with his army and fought with him at Thiruporur. Finally in the war Murugan quelled the Asura. After the intense war Lord Murugan wanted to go to Thiruthani to calm himself. On the way to Thiruthani he saw a small hillock and stayed there itself for few days. While he stayed at the hillock he created Shiva linga and worshipped every day. That Shiva is called as Kandhazheswarar and that is there in the foot hill of Kundrathur. As Kandan (Lord Murugan) worshipped Shiva he is called as Kandhazheswarar. There is a saying in tamil that wherever there is a hillock or mountain Lord Murugan will be there. After few days Murugan started from here and resided at Thiruthani. This temple was constructed by Kulonthunga Chola.
who worshipped here : Sekkizhar, Kulonthunga Cholan.
Temple Timings : Morning 6:30 A.M. to 12:30 P.M. Evening 4:00 P.M. to 8:00 P.M.
Temple Festivals : New year, Krithigai of the tamil month Aadi & "Karthigai Deepam",
Address : Sri Subrahmanya Swamy Temple,
Kundrathur, Chennai - 600 069, Kanchipuram Dt.
Telephone Number : +91- 44 - 2478 0436, 93828 89430.
1 1 1 1 1 1 1 1 1 1 Rating 3.36 (233 Votes)
Driving Direction & Temple Location