Thayumanavar Swamy Temple
Arasalur, Thottiyam, Trichy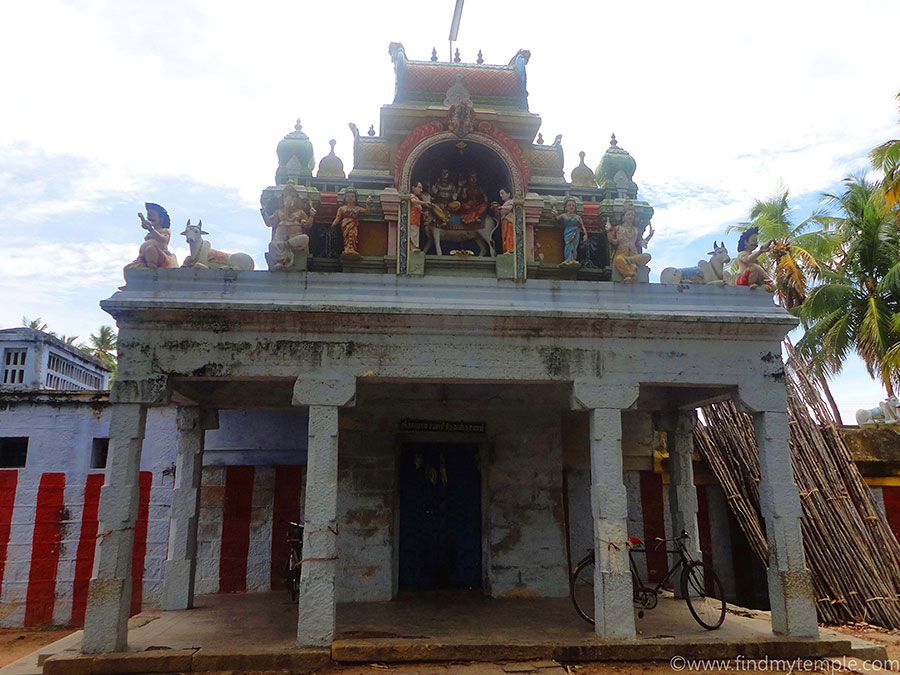 Main Deity : Arulmigu Thayumanava Swami.
Prominence of the shrine : If we worship this Lord, it is believed that pregnant women will give birth to babies normally. Worshiping Lord Shiva first in the world is considered to be the best. Lord Shiva lives as soul in every human body. Special festival called "Mahashivarathiri" will be held every year in the month of "masi"(feb-15 to mar-15). During this festival poojas will be scheduled in 4 terms from evening 4:00 pm to early morning 4:00 am. Lord Shiva and Nandi will be specially decorated and anointed with 16 fragrances. Finally Dheebaradhanai (torch) is shown.
Religious discourse, offering prasadam and a wide variety of events will take place at night. It is believed that if we worship Shiva on Mahashivarathiri,we will be rewarded of worshipping Shiva for the whole year. Devotees believe that if we involve in 4 term poja done during this festival, we will be blessed with peace and good health.
Temple Timings : Morning 6:00 am to noon 12:00 pm, Evening 4:00 pm to 8:00pm.
Temple Festivals : Maha Shivrathiri.
Location : Arasalur.
Address : Thayumanavar Swamy Temple,
Arasalur, Thottiyam, Trichy.
Hotels Near Thayumanavar Swamy Temple, Trichy :
1. Mathura Hotel,
No 1, Rockins Road, Tiruchirappalli Townhall,
Trichy - 620002, Opposite Central Bus Stand Contonment
Tel : +(91)-431-2414737, +(91)-9894558654.
2. Mayavaram Lodge,

No 87, Vanapattarai Street, Tiruchirappalli Townhall,
Trichy - 620002, Teppakulam Post,
Tel : +(91)-431-2711400, 2704089
3. Femina Hotel, (25 km from Temple)
109, Williams Road, Tiruchirappalli 620001,
Hotel Area: Trichy Central Bus Stand / Railway Junction Area,
Tel : 0431 - 2414501.
4. Hotel Rockfort View, (16 km from Temple)
05, Odathurai Road | Chinthamani, Tiruchirappalli 620 002.
Mobile: +91 740 2713466.
Tel : +91 431-2713466.
5. Grand Gardenia, (23.8 km from Temple)
22-25 Mannarpuram Junction,Trichy-620020,
Mobile : +91 95856 44000.
Tel : +91 431 4045000.
Restaurants Near Thayumanavar Swamy Temple, Trichy :
1. Ragunath Restaurant,

College Road, Tiruchirappalli.
2. Parthasarathy vilas,

Vegetarian / Vegan Restaurant

Kondayam Pettai Agraharam,
Thiruvanaikoil, Trichy 620005.
1 1 1 1 1 1 1 1 1 1 Rating 3.36 (233 Votes)
Driving Direction & Temple Location