Vaitha manidhi Vishnu Temple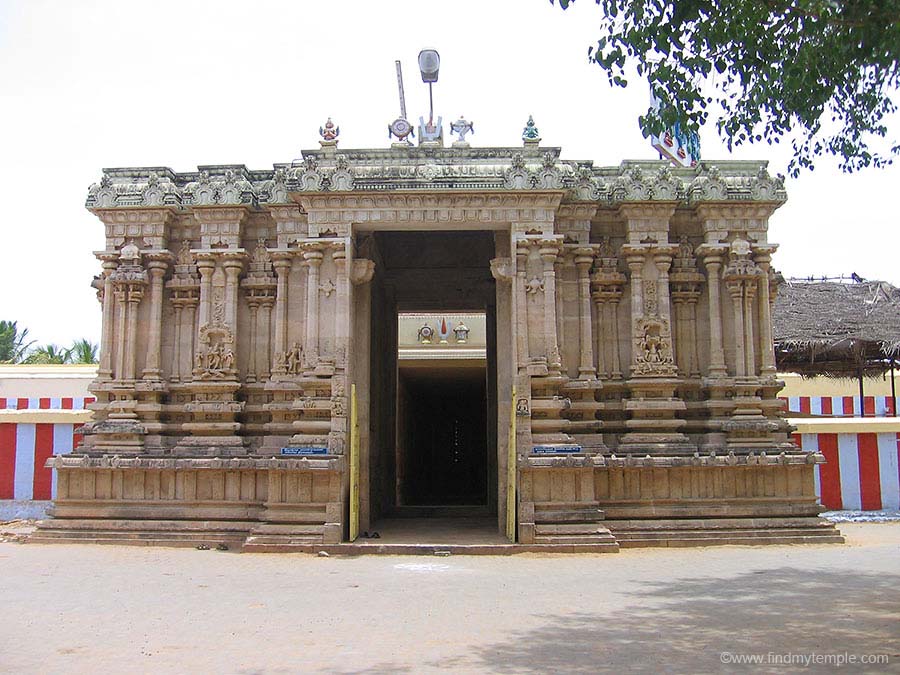 Main Deity : Vaitha manidhi Vishnu

Ambal : Kumudavalli, Kolurvalli.

Holy Water : Kubera Theertham; Thamirabarani.

Temple Tree : Srikara vimanam.

Temple History : Once Kuberan(god who keeps the wealth) went to Kailayam to worship Lord Siva. There he looked at Goddess Parvathi with a bad intention. The enraged Parvathi cursed Kuberan. As a result the nine resources with him left and he became ugly. The nine resourses observed penance and surrendered to the Vishnu at this shrine as a result of which the Vishnu is called "vaithamanidhi Vishnu"(one holding resources)Kuberan regretted his action and fell at the feet of Lord Shiva who told him to fall at the feet of Parvathi. Kubera did so and Parvathi said that he would lose vision in one eye and that his ugliness would stay on. She asked him to observe penance and retrieve the lost resourses from Vaitha manidhi perumal (Vishnu). Kubera observed rigorous penance and got back half of the resources. He gave Lakshmi the resources which would not stay in one place. Where the wealth stays permanently, there will be no dharma and only adharma will rule. Hence wealth should not stay with one and it should go in circulation according to the wish of Vishnu. Dharma stays at this shrine worshipping Vishnu. A person called Dharmagupthan suffered poverty with ten children. He came to this shrine as per the advise of Bharathvaj sage and offered services. He obtained huge wealth and led a life of pleasure. The Vishnu here lies on marakkal (a measurement instrument).He raises his left hand to see Where else Wealth lies. Madhurakaviazhwar was born to vishnuaesar Who lived here. It is said in the Brahmanda purana that one will regain the lost wealth if worship is offered to the Vishnu here.

Temple Timings : 7.30 -12.00A.M, 5.00 -7.00P.M
Nearest Town : Tirunelveli

Address : Sri Vaithamanidhi Vishnu Temple, Thirukolur, Thoothukudi Dt.
Hotel Near Vaitha manidhi Vishnu Temple, Thirukolur :
1.Sakunthala International, (33km from Temple)
Trivandrum Road | Vannarpettai,
Tirunelveli 627003, India
2.Hotel Aryaas Ressidence(36km from Temple)
Bypass Junction | Vannarapetai,
Tirunelveli 627001, India
3.Hotel Aryaas (35km from Temple)
67, Madurai Road | Tirunelveli Junction,
Tirunelveli 627001, India
4.Sri Bharani Hotel (35km from Temple)
29-A, Madurai Road, Tirunelveli Junction |
Tamilnadu, Tirunelveli 627001, India
5.Sri Janakiram Hotels (35km from Temple)
30,Madurai Road,
Tirunelveli 627001, India
1 1 1 1 1 1 1 1 1 1 Rating 3.38 (238 Votes)
Driving Direction & Temple Location