Aaludayar Temple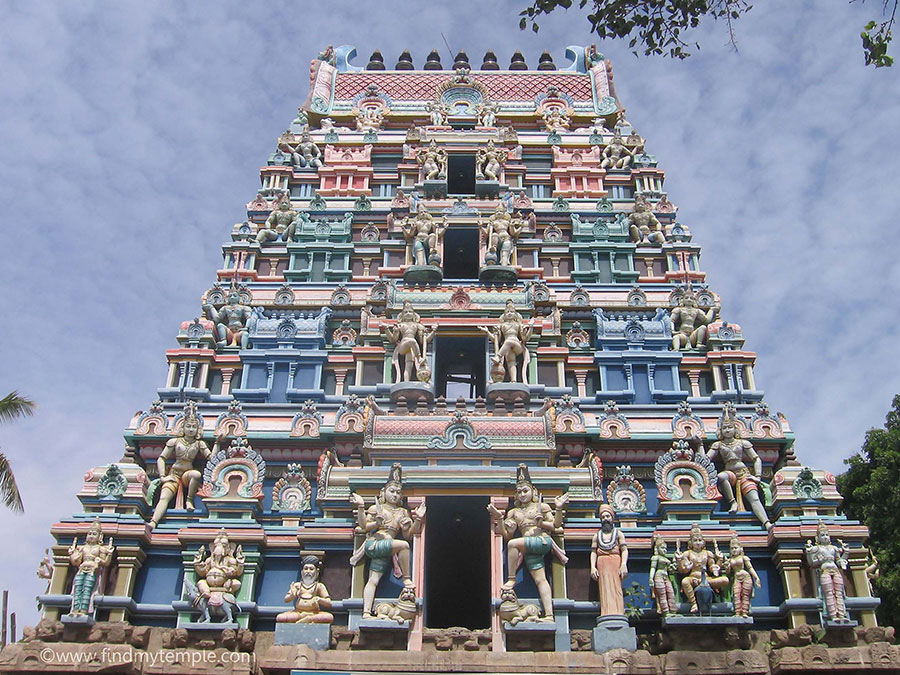 Main Deity: Aaludayaar
Ambal : Maiviliyal , balampikai.
Prominence of the Shrine: This temple is carved and constructed on top of a mountain. The Lord Shiva here is called Aaludayar is in the form of Linga. The Linga here is very huge with 8.5 feet high and looks beautiful. Uniqueness of the temple is there is two Sannidhi for Parvathi Devi. On the south direction there is a Sannidhi for Dakshinamoorthy, east direction there is a Sannidhi for Vishnu and North direction there is a Sannidhi for Vishnu Durga. Opposite to Vishnu Durga Sannidhi there are dedicated Sannidhis for Anjenaya, Ganesha and Sandeeswarar. Once we cross the main entrance there is big hall and in the center there is a hall for Nandi.
Temple History: As per Purana Asura King Ravana's father is Vikkiravasu. Vikkiravasu had many wives and one among them was Sagai. Between Vikkiravasu and Sagai they had three children named Karan, Dushanan and Thirisaran. Thirisaran ruled the area of Trichy(Tiruchirappalli) and Karan was a chief army head of Thirisaran's kingdom. Karan wanted to do perform penance towards Shiva and he wanted to construct a Shiva temple. The temple at Uyyakondan Thirumalai was built by Karan is the history based on puranas.

Temple Timings: Morning 6:00 AM – 10:00 PMEvening 5:00 PM – 8:00 PM
Temple Festivals: Pradosham, Shiva Rathri, New moon day of Aippasi
Nearest Town: Trichy
Address : Sri Aaludayar Thirukovil, Uyyakondan Thirumalai
Hotels Near Aaludayar Temple, Thirumalai :
1.Mathura Hotel
No 1, Rockins Road, Tiruchirappalli Townhall, Trichy - 620002,
Opposite Central Bus Stand Contonment
+(91)-431-2414737, +(91)-9894558654
2.Mayavaram Lodge
No 87, Vanapattarai Street, Tiruchirappalli Townhall, Trichy - 620002, Teppakulam Pos
+(91)-431-2711400, 2704089
3.Femina Hotel
109, Williams Road, Tiruchirappalli 620001,
Hotel Area: Trichy Central Bus Stand / Railway Junction Area
Tel : 0431 - 2414501.
4.Hotel Rockfort View
5, Odathurai Road | Chinthamani, Tiruchirappalli 620 002.
Mobile: +91 740 2713466.
Tel : +91 431-2713466.
5.Grand Gardenia
22-25 Mannarpuram Junction,
Trichy-620020,Tamilnadu.
Mobile : +91 95856 44000.
Tel : +91 431 4045000.
Restaurants Near Aaludayar Temple, Thirumalai :
1.Ragunath Restaurant,
College Road,
Tiruchirappalli, India
2.Parthasarathy vilas
Vegetarian / Vegan Restaurant
Kondayam Pettai Agraharam,
Thiruvanaikoil, Trichy 620005, Tamilnad
1 1 1 1 1 1 1 1 1 1 Rating 3.37 (235 Votes)
Driving Direction & Temple Location