Keela Mariamman
Thiruvidaimaruthur
, Kumbakonam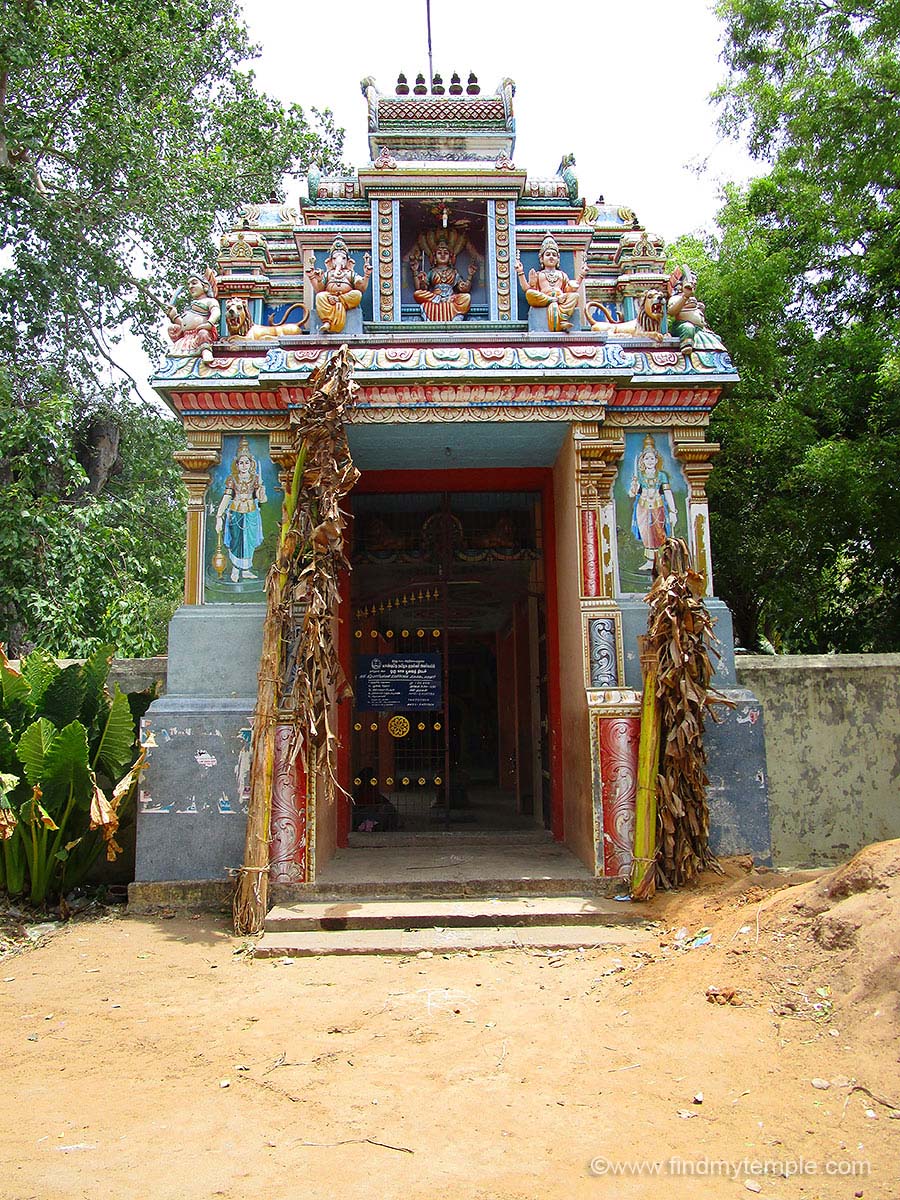 Main Deity : Keela Mariamman.
Prominence of the shrine : Anointing Keelamariyamman with fruits will give good result. Anointing with banana, yield good result in crop harvesting. If anointed with Jack fruit, all our prayers will be fulfilled. If anointed with mangoes, our desire for child will be accomplished. If anointed with pomegranate, our anger will be suppressed. If anointed with lemon, our enemies will be cleansed. As per the saying of our Scholars, when we consider flame of the lamp (Deepa chuddar) as the God who is spread everywhere, all our darkness will be removed and pleasure will be lit in our life. Lighting ghee lamps (nei deepam) will avoid all negative things and give pleasure in your life.
Temple Timings : Morning 06:00 am to 12:00 noon, Evening 04:00 pm to 08:00 pm.
Nearest Town : Kumbakonam.
Address : Keela mariamman Temple,
Thiruvidaimaruthur, Kumbakonam, Thanjavur District
Hotel Near Keela mariamman, Thiruvidaimaruthur :
1. Sivamurugan Hotels(7.8km from Temple)
60 Feet Main Road, | Near New Bus Stand,
Kumbakonam 612 001, India
Ph: 096000 00384
2. Sara Regency (9.2km from Temple)
45/1 Chennai Road, Kumbakonam 612002, India
Ph:082200 05555
3. Quality Inn VIHA (8.8km from Temple)
New Railway Road, Kumbakonam,
Tanjore, Tamil Nadu 612001
Trichy Road, Namakkal
Ph:0435 255 5555
4. Hotel Green Park (8.1km from Temple)
No. 10, Lakshmi Vilas Street,
Kumbakonam, South India - 612001.
Ph :(0435) - 2402853 / 2403914
5. Hotel Vinayaga - Kumbakonam(8.3km from Temple)
132C, Kamaraj Road,
Kumbakonam- 612 001
Tamilnadu, India
Tele : +91 435 240 03 56
Telefax : +91 435 240 03 57
Mobile: +91 822 001 9 122
Reservation No: +91 4296 272 110
Restaurant Near Keela mariamman, Thiruvidaimaruthur :
1. Venkatramanaa Hotel
No 40, TSR Big Street, Kumbakonam HO,
Kumbakonam - 612001, Near Gandhi Park
Ph : +(91)-9442130736
2. Sri Balaji Bhavan
1, Sasthra College Road,
Kumbakonam HO, KUMBAKONAM - 612001
Ph : +(91)-435-2424578
3. Hotel Shanmuga Bhavan
16, Kumbeswarar South Street,
Kumbakonam HO, KUMBAKONAM - 612001
Ph:+(91)-435-2433962
4. Gowri Shankar Hotel
No 47, John Selvaraj Nagar,
Kumbakonam HO, Kumbakonam - 612001
Ph : +(91)-9443131276 ,+(91)-435-2431177
tel : (91)-435-2430736
5. Rayas Garden Restaurant
No 18 Rayas Hotel, Head Post Office Road,
Kumbakonam HO, Kumbakonam - 612001
Ph :+(91)-435-2423170, 2423171, 2423172, 2423173
1 1 1 1 1 1 1 1 1 1 Rating 3.37 (235 Votes)
Driving Direction & Temple Location