Travel arrangements, pooja arrangements for Amirthakadeswarar, Thirukadaiyur
FindMyTemple has extensive experience arranging travel and rituals. We have helped many NRI families perform important life rituals (like shasthipoorthi or shasthiaptapoorthi Pooja at Thirukadaiyur). People visiting from other parts within India also find our services of immense help, since we have detailed information of the local logistics and people.
Services Offered: We have indepth understanding of local transport network, the facilities available at the temples, the temple staff and the rituals performed at each temple. This helps us get you the perfect plan for your visit. If you intend to undertake specific puja and rituals, we arrange for everything from appointment with the pujari to samagri (items) needed for the puja. We also work with our local transport partners, so cab facilities are at the ready for your arrival. Make the most of your visit. Leave the details to us.
Special note: We are a team passionate about the temples of Tamil Nadu. We are not in the business of making easy money. Our only ambition is to help bring the beautiful Temples of Tamil Nadu closer to you. Do explore the temple pages on this site to get an understanding of our deep commitment to the temples, rituals and culture of Tamil Nadu.
---
Do you want to perform Shasthipoorthi Pooja / Sashtiaptapoorthi Pooja at Thirukadaiyur?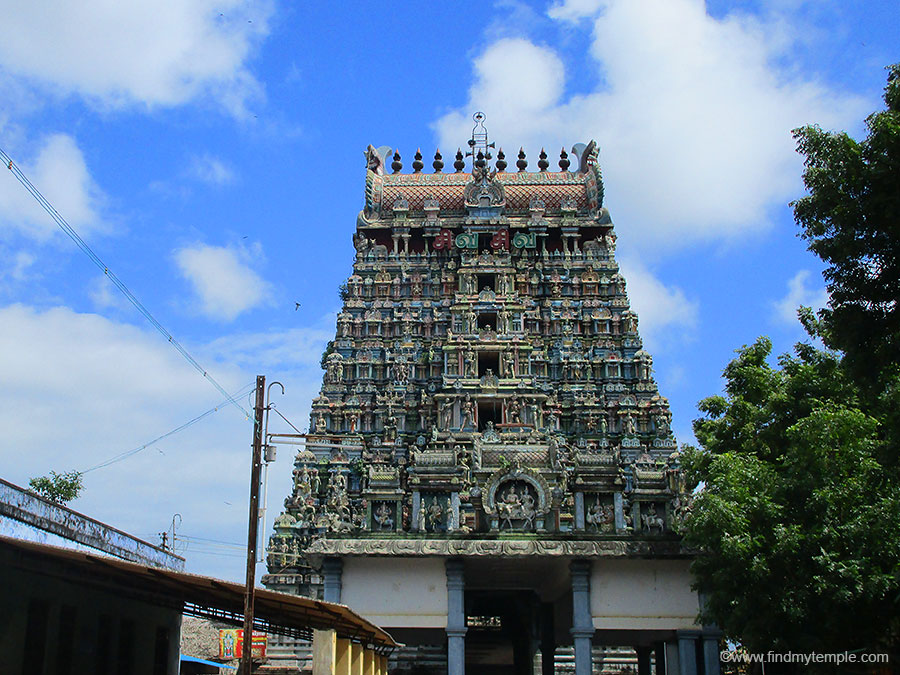 We have a package for you! Just click to plan.


What exactly is Shasthipoorthi Pooja or Shastiaptapoorthi Pooja ?
Shasthipoorthi Pooja is a ritual performed to celebrate the 60th birthday. It is considered very auspicious to visit Thirukadaiyur tem
ple and perform puja on the 60th birthday of any
individual. This temple is open throughout the year and has patrons visiting every day of the year. Get our team to help you plan a happy 60th birthday.
How to perform Shasthipoorthi pooja ?
Shasthipoorthi or shasthtiaptapoorthi pooja is a detailed ritual. Performed properly at the Thirukadaiyur temple, it is considered a very auspicious ceremony. How to perform this pooja? Leave it to the experts! FindMyTemple team works with the temple authorities to get everything ready for you and guide you through the steps of the pooja.
What is the samagri for Shastiaptapoorthi pooja? What pooja material should I get for the Shashtipoorthi pooja? Where do I get these in Thirukadaiyur?
Shasthipoorthi pooja is an elaborate ritual. You must be ready with the right pooja samagri. But it can be difficult running shop to shop to get all the materials just before the pooja - flowers, camphor, oil, honey. Our travel and pooja package includes preparation of fresh samagri prepared just before the pooja exclusively for you. This way you can rest easy and arrive for the pooja without worrying about missing out on any samagri.
Do click here to know more about the ritual and about Amirthakadeswarar temple of Thirukadaiyur. Or ask for a call to know more about the pooja services.
---
Other temples we cater to:
Saneeswaran temple, Thirunallaru:

For those who have Sani Dosha, Saneeswarann temple visit is highly recommended. We manage transport and pooja services to Saneeswaran temple, Thirunallaru. Click here

to know more.





Raghu temple, Thirunageswaram:

Naga Dosha requires one to visit the Raghu temple of Thirunageswaram. We can help you with a complete package of transport and pooja to Raghu temple. Click here

to know more.





Vaitheeswaran Kovil:

Vaitheeswaran Kovil is the destination for one with Sevvai Dosha. Help us arrange your visit to Vaitheeswaran, Kovil. Click here

to know more.
Getting started: Ready to go? Just fill your contact information Submit. We will get in touch with you with all the information you need.
---
Don't see a temple you would like to go to? Request for services to that temple. You can request services to a new temple through the feedback form. Click here.

---
Note: Are you looking for epuja / epooja services? Epooja is the latest trend in Hindu rituals. There are many websites offering this. But we are not among them. Nothing pleases us more than if we can encourage you to personally experience the minutae of a properly conducted ritual. Obviously physical or other limitations demand that you resort to epooja, do not hesitate to reach out to us and we will be happy to refer reliable remote pooja service providers to you.