Subrahmanya Swamy Temple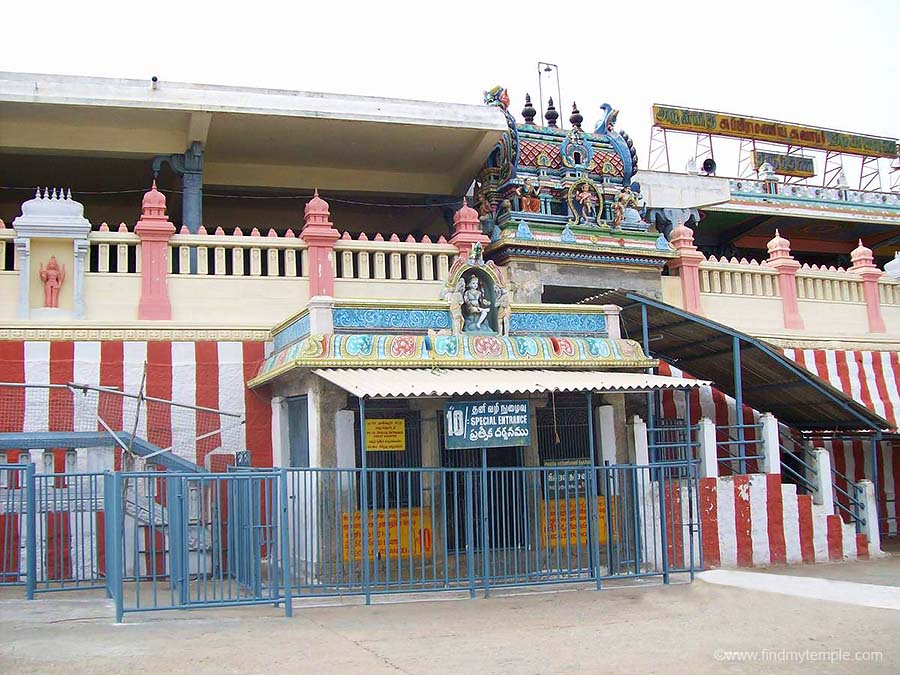 Main Deity : Sri Subrahmanya Swamy Temple

Ambal : Valli, Devasena

Holy Water : Saraswathy Theertham, Indra Theertham, Saravana Poygai, Nallangulam, mada chettikulam
Temple Tree : Maguda Tree
Prominence of the Shrine : Tiruttani Murugan temple is one of the abodes (sacred house) of six houses for Murugan. 365 steps are there to reach the top of the temple, to represents the 365 days in a year. Through the temple administration lot of spiritual education, functions and festivals are happening in this region.
Temple Timings : Morning 6:00 AM to night 9:00 PM
Pooja Details : Four times a day
Temple Festivals : December- January – Thirupugazh reading
February – March – Marriage of Lord Murugan with Valli.
March – 1008 Sangabishegam, Shivarathiri,
April – May – Marriage of Lord Murugan with Devasena
July – August – Aadi Karthigai
October-November – Sasti Festival
Nearest Town : Tiruttani
Address : Sri Subrahmanya Swamy Temple, Tiruttani – 631 209,Thiruvallur District.
Telephone Number : 27885243
Hotel Near Subrahmanya Swamy Temple, Thirutani :
1.GRT Regency,
tiruttani,chennai-tirupathi highway.
mahalakshmi nager trittani-6312209,tamilnadu india
phone:27880234 mobile:8939841922
2.Adyar Saravana Bhavan
Tirupathi Highway, Tiruttani
Ph:+(91)-9551111666, 9551111777
3.Sangam Hotel
Sannadhi Street, Tiruttani
Ph:+(91)-9994346354
4.Chennai Sarvana Bhavan
Sanathi Street, Tiruttani
+(91)-9629259689
5.Green Park Family Restarunt
By Pass Road, Tiruttan
+(91)-44-27880040
1 1 1 1 1 1 1 1 1 1 Rating 3.38 (238 Votes)
Driving Direction & Temple Location