Sai Baba Temple
Mylapore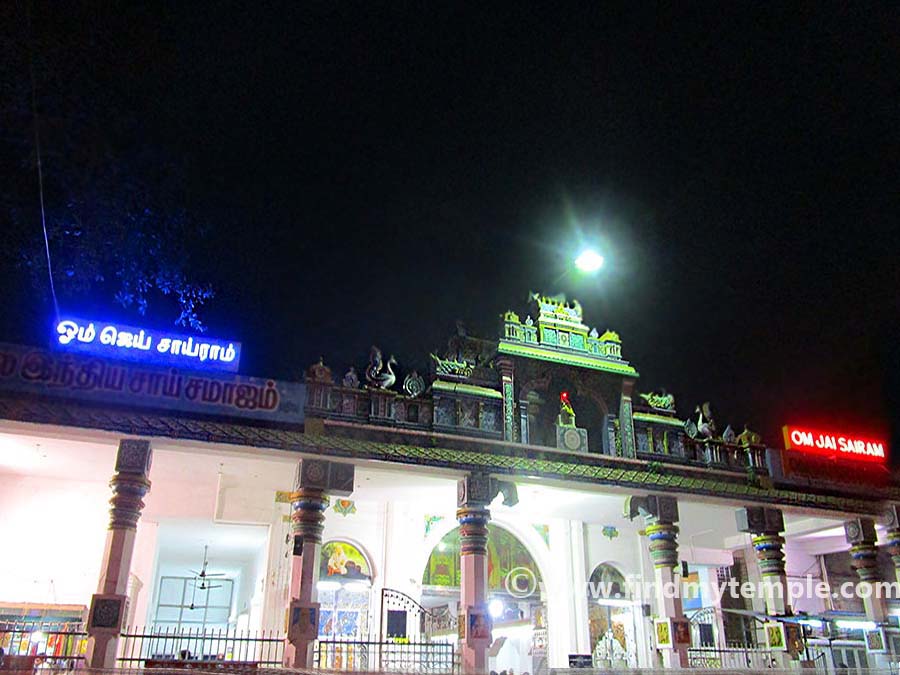 Main Deity : Sri Sai Baba.
Prominence of the Shrine : This temple is located in the centre of the city at Mylapore, Chennai. At this temple there is a holy fire which will be lighted continuously. Unlike other baba temple, here devotees are allowed to touch the baba's status. Baba status here is made up of pure white marble. Devotees also can offer garlands and clothes to baba. Very pleasant temple and definitely devotees feel the holiness at the temple.
There are other Sannidhi for Dwaragamayi Ana, Gurusthan and Narashimma Swamiji's Samadhi (Samadhi is nothing but a grave where a holy person attained the liberation). There is also another status of Baba which is made up of five precious metals.
Temple History : This temple was constructed by Sri Narashimma Swamiji around 1941 due to his dedication and belief towards Shridi Sai Baba. Sri Narashimma Swamiji is a important devotee who brought many details about Shridi Sai baba in Tamil Nadu. Also he wrote lots of articles and essays about Sai baba's power and preaches. This temple was constructed purely based on Sri Narashimma Swamiji's efforts and today this is well developed and maintained.
Temple Timings : Morning 5:00 A.M. to 1:00 P.M. Evening 4:00 P.M. to 9:00 P.M.
Address : Sri Sai Baba Temple,
51B, V C Garden Street, Alamelu Mangapuram, Mylapore, Chennai – 600 004.
Telephone Number : 044-24640784.
1 1 1 1 1 1 1 1 1 1 Rating 3.36 (233 Votes)
Driving Direction & Temple Location