Erattai Thiruppathi Temple(kedhu)
Thirutholaivilli mangalam(North), Thoothukudi (Dt)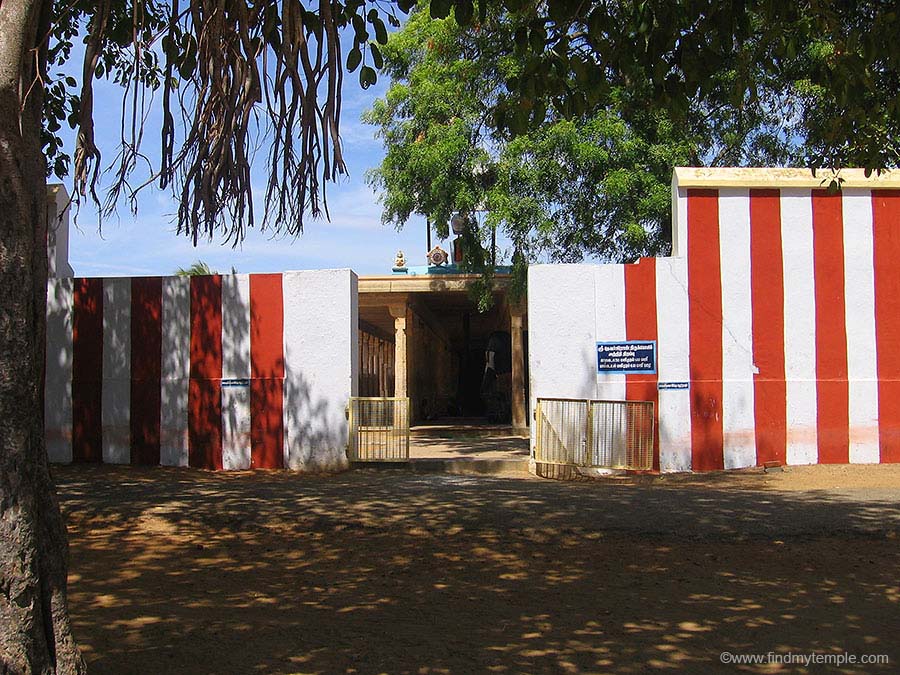 Main Deity : Aravindalosanam, (or) Swami Senthamarai Kannan
Ambal : Karuthadangemini
Prominence of the Shrine : Lord Vishnu is at the sitting position in this temple.

Temple History : After completing the Yagna at the shrine of Devarpiran (south of Erattai Tiruppathi) , Rishi 'Suprabar' would fetch flowers from the pond on the northern side and offered worship to Devarpiran. Vishnu stood at the north side of the shrine to see from Where Suprabar was bringing such beautiful flowers. Suprabar who came with flowers asked Vishnu the reason for following him. Vishnu told him that he was fascinated by the red lotus pooja of Suprabar. The Lord asked Suprabar to perform pooja to him along with Devarpiran. Suprabar consecrated Vishnu there and performed pooja at the two Temples. Vishnu said that he would wash off the sins and grace those who performed poojas using lotus flower. Aswini and the Devas worshipped Lord Vishnu here as per the advice of Brahma. Vishnu appeared with the lotus flowers in hand and cleared their worries. Also as per another story, A man named Vibhidagan Who lived on the banks of the Ganges offered worship here. Vibhidagan was curved of his leprosy When he bathed in the holy water here. He stayed here for long and did service to Vishnu. Nammazhwar wrote poems about Vishnu along with Thayar at this shrine only.

Temple Timings : 8 A.M To 5 P.M

Nearest Town : Tirunelveli.

Address : Erattai Thirupathi Temple, Thirutholaivilli mangalam(North), Thoothukudi (Dt).
Hotel Near Erattai Thiruppathi Temple(kedhu), Thirutholaivilli mangalam(North) :
1.Sakunthala International, (35km from Temple)
Trivandrum Road | Vannarpettai,
Tirunelveli 627003, India
2.Hotel Aryaas Ressidence(38km from Temple)
Bypass Junction | Vannarapetai,
Tirunelveli 627001, India
3.Hotel Aryaas (37km from Temple)
67, Madurai Road | Tirunelveli Junction,
Tirunelveli 627001, India
4.Sri Bharani Hotel (37km from Temple)
29-A, Madurai Road, Tirunelveli Junction |
Tamilnadu, Tirunelveli 627001, India
5.Sri Janakiram Hotels (37km from Temple)
30,Madurai Road,
Tirunelveli 627001, India
1 1 1 1 1 1 1 1 1 1 Rating 3.38 (238 Votes)
Driving Direction & Temple Location