Vaidhyanatha Swamy(Mangal) Temple
Vaitheeswaran Koil, Nagai District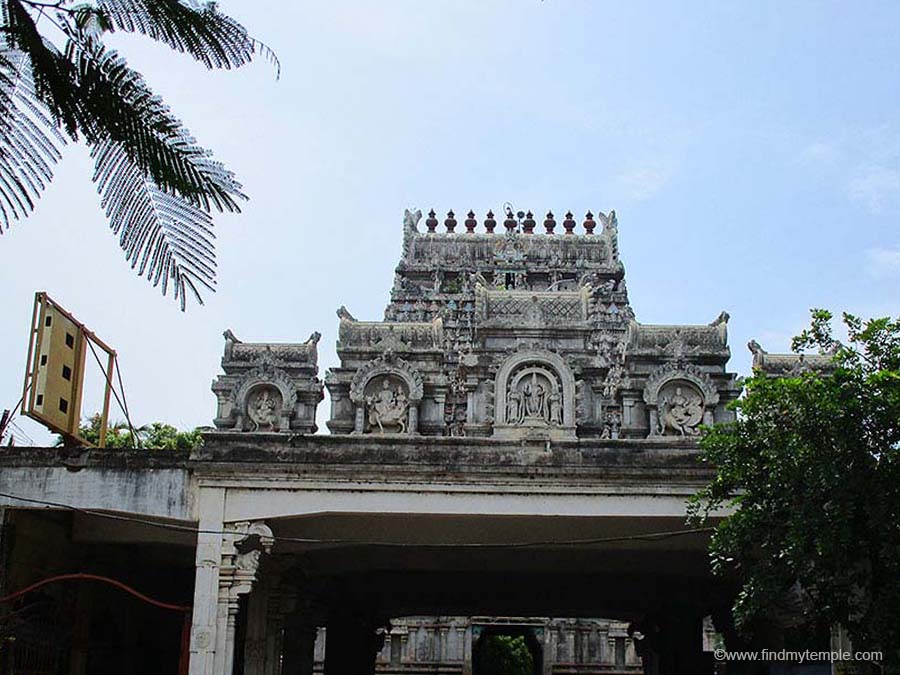 Main Deity : Sri Vaidyanatha Swamy (Lord Shiva)

Ambal : Sri Thaiyal Nayagi

Other Deities : Panchamoorthys, Muthukumaraswami(Lord Murugan), Angaragan(planet mars) , Dhanvandri, Jadayu, Badrakali, The Sixty Three Nayanmars.

Holy Water : SiddhamirthaTheertham

Temple Tree : Neem (Vembu)

Prominence of the Shrine : Pul (Jadayu) rikku (Rik Veda) Vel (Murugan) Oor (Sun God) worshipped here and hence the name Pullirukku Velur. The belief is that, to cure the irremediable diseases, Uma appeared as Thaiyal nayagi with a bowl of herbal solution, the (sanjeevani?) herb and the holy soil under the Vilva tree (Botanical name: Aegle marmelos). The Lord (Shiva) appeared as Vaidyanathar (one who cures, the divine doctor) at this shrine. Even today the shrine is popular for curing various diseases and devotees throng here on 'Kiruthigai' (Karthigai, the third star of the 27) . The deity Selva Muthukumaraswamy (Lord Murugan) is well-known. On the day of the Karthigai star special poojas are conducted for him. The sandal paste, particles of soil, sidhamirtham are known for their curing powers. Off the navagrahas of Hindu mythology, this shrine is celebrated for Angaragan (Sevvai – planet mars).

Temple History : As per Hindu mythological stories, once the planet mars(Angaragan – one of the navagrahas) got a deadly disease and worried. He was told by unmanned voice to visit the temple at Vaitheeswaran Kovil. When he visited here his disease was cured by Lord Shiva ( who came in the form of divine doctor along with his consort Parvathi) . So the lord here is called as Vaitheeswaran (a doctor).

Who worshipped here : Sri Rama, Jadayu, Murugan, Sun God, Angaragan, Dhanvandhri.

Poets who sang its praise : Thirugnanasambandar, Appar, Poet Kalamegam, Kumaragurubarar, Arunagirinadhar Viduganathadesigar.

Temple Timings : 6.00 am to 1.00 PM and 4.00 pm to 9.00 PM

Pooja Details : Six times a day. At the mid night Pooja Lord Selva Muthukumaraswamy is worshipped with special prayers. This is known as 'Punugu Kappu Dharshan'

Temple Festivals : Skanda shashti, Every Tuesday Angaragan appears on his divine Vehicle (Aattukidavahanam),Aadipooram,
Navarathri, Karthigai, and Thai (month in Tamil Calendar) are the occasions for festivals of Muthukumaraswamy,Panguni Festival.
Nearest Town : Sirkazhi
Address : Sri Vaidyanatha Swamy Temple, Vaitheeswaran Koil -609117, Sirkazhi (T.K.),Nagai District – 609 112.
Telephone No : 04364-279423
---
Team FindMyTemple provides services to devotees visiting Vaitheeswaran. We help arrange travel, stay and rituals. Click here for more information or submit your request by clicking the button below.
---
Hotel Near Vaidhyanatha Swamy(Mangal) Temple, Vaitheeswaran Koil :
1.Hotek Sadhabishegam,(21.7km form Temple)
Vaitheeswarankovil,Tamil Nadu 609117.
Ph: 04364 279 270
2.Hotel Sri Akshardham,(0.8km form Temple)
SH 64,Vaitheeswarankovil, Tamil Nadu 609117,
Ph: 04364 279 014

3.Chola Inn,(6.2km form Temple)
105, Pidari South Street,Thenpathi,Sirkazhi,
Tamil Nadu 609111,
Ph: 094444 93388
4.Ayarpadi Hotel,(8.1km form Temple)

Old NH,Thenpathi,Sirkazhi,
Tamil Nadu 609110
5.Hotel Aryabhavan,(5.8km form Temple)
Old NH,Thiruvalluvar Nagar,
Thenpathi,Sirkazhi,
Tamil Nadu 609111
Restaurant Near Vaidhyanatha Swamy(Mangal) Temple, Vaitheeswaran Koil :
1.Samboorna Restaurtant,
Old NH,Thenpathi,Sirkazhi,
Tamil Nadu 609110
2.Garden Restaurant,
Thenpathi,Sirkazhi,
Tamil Nadu 609110
1 1 1 1 1 1 1 1 1 1 Rating 3.38 (238 Votes)
Driving Direction & Temple Location